Welcome to Elevation Wealth Management.
Elevation Wealth Management
A team with over 30 years of experience
Taking Your Financial Goals to New Heights
About Us
Elevation Wealth Management, LLC is an independent and full-service Financial Planning and Investment Management Firm based in Eden Prairie, MN. Our mission is to get to know you and outline a plan that helps you reach your financial goals. We are here to use our resources to assist and advise our clients to graph the financial freedom they are searching for. We don't want you to feel overwhelmed by all the intricate retirement plans that are offered. We want to walk alongside you, build relationships with you and see you succeed. At Elevation Wealth our main focus is on you and your financial well-being. A long-term plan is what we can do for you. Not everyone has the same goals, we want to assist you to get there. We can work with you and create a customized plan to help you establish goals for your future.
Feel more confident about your financial future.
Your first meeting is just the beginning of an ongoing relationship and process.
One-to-one financial advice based on your goals and needs

Personalized recommendations for a diversified portfolio, and solutions to protect you from uncertainty

Regular meetings to review your goals, progress, and investments

Anytime access to your investments and planning goals via best-in-class digital tools
With the right advice supported by research and online tools to track your progress, we can help you feel confident, connected, and always in control of your financial life.
Fiduciary Standard
Embrace the Legal Fiduciary Obligation to Place Clients' Interests First
Deliver Comprehensive Financial Planning
Provide Transparency on Portfolios and Investments
Remain Independent from any Bank, Broker Dealer, Insurance or Custodian
Do Not Physically Hold or Possess Any Client Assets, Securities, or Money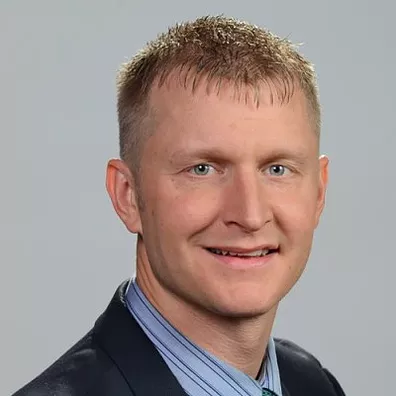 Darin Beckering
Founder & Sr. Wealth Advisor
MBA, CFP®
Darin Beckering is a wealth manager with over 18 years of financial experience. He specializes in retirement planning, estate planning, investment management, and income distribution planning for clients either approaching or currently enjoying retirement. Darin began his career in personal finance in 2003, taking pride in walking along with each client by helping guide them in reaching their financial goals. Prior to founding Elevation Wealth Management, Mr. Beckering was recognized as one of the top investment consultants nationwide at both Charles Schwab and TD Ameritrade. As a result, his relationships developed with affluent families across the country. Through these years he has gained valuable insight and a love for helping others reach financial success.
Darin currently holds the FINRA Series 7 and 66 securities registration as well as his health and life insurance licenses. Mr. Beckering holds a CERTIFIED FINANCIAL PLANNER™ (CFP®) certification. A native of Minnesota, Darin graduated from Dordt University with a degree in business administration. He also has his master's degree in finance from the University of St. Thomas. He currently lives in Eden Prairie with his wife Tricia of 19 years, and his children Brayden (15), Breanna (13), Miles (10), and Claire (8). His hobbies include playing and coaching basketball and travel. He has a passion for volunteering at his church and other various
charitable organizations.
Darin can be reached at darin@myelevationwealth.com
Derek Beiningen
Client Service Manager
Derek Beiningen has over 14 years of experience in the financial services industry. Most recently, taking time off to support building a family. Darin and Derek spent 8 years working together at TD Ameritrade building a model of work that translated to award winning recognition. More importantly, it was the clients continued trust that all their financial needs and attention was addressed whenever they needed it that made for a successful partnership. He is looking forward to finding those opportunities working with clients to identify real change that can improve lives. Derek is a native of Minnesota and graduated from St. Cloud State University
with a business degree. He is a resident of Minnetrista with his wife of 16 years and their son Ray (15). In early 2020, he joined the volunteer Mound Fire Department and earned his Fire 1 and 2 certifications and Emergency Medical Responder. He enjoys weekly outings playing tennis and basketball and opportunities to ride on two wheels.
Derek can be reached at derek@myelevationwealth.com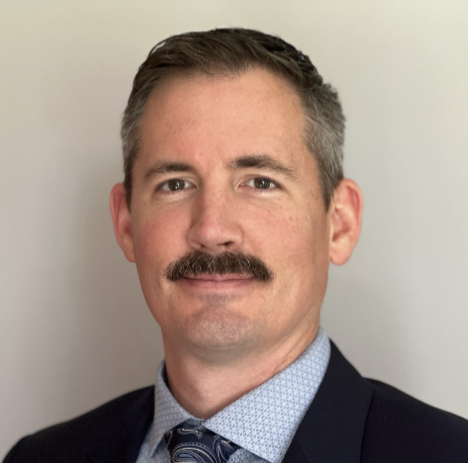 Eden Prairie, MN
M-F – 8:30 am to 5:00 pm
Elevation Wealth Management, LLC and Darin Beckering offer Investment advice through Belpointe Asset Management, LLC, 125 Greenwich Avenue, Greenwich, CT 06830 ("Belpointe").  Belpointe is an investment adviser registered with the Securities and Exchange Commission ("SEC"). Registration with the SEC should not be construed to imply that the SEC has approved or endorsed qualifications or the services Belpointe offers, or that or its personnel possess a particular level of skill, expertise or training. Insurance products may be offered through Belpointe Insurance, LLC. Belpointe Specialty Insurance, LLC. Important information and disclosures related to Belpointe are available at http://www.belpointe.com. Additional information pertaining to Darin Beckering and/or Belpointe's registration status, its business operations, services and fees and its current written disclosure statement is available on the SEC's Investment Adviser public website at https://www.adviserinfo.sec.gov/.  
The views and opinions expressed here are Elevation Wealth Management, LLC and Darin Beckering alone and do not represent the official views of  Belpointe Asset Management, LLC or any of their affiliates. Nothing available on this Website constitutes investment advice, tax or accounting advice, legal or regulatory advice or an offer to sell or a solicitation of an offer to buy any security. This website is limited to the dissemination of general information pertaining to advisory services and may contain additional investment-related information, publications, and links.  Accordingly, the publication of this website on the Internet should not be construed by any consumer and/or prospective client as a solicitation to effect, or attempt to effect transactions in securities, or the rendering of personalized investment advice for compensation, over the Internet.  Elevation Wealth Management, LLC and/or Darin Beckering is not an attorney or a tax professional and nothing on this website should be considered tax or accounting advice, legal or regulatory advice.
The website may contain links to articles or other information that are contained on a third party website.  Elevation Wealth Management, LLC does not endorse or accept responsibility for the content, or the use, of the website. All such information is provided solely for convenience purposes only and all users thereof should be guided accordingly.  Elevation Wealth Management, LLC assumes no liability for any inaccuracies, errors or omissions in or from any data or other information provided on the pages.  Websites such as this are not impartial and are provided in connection with advertising and marketing of Elevation Wealth Management, LLC and Darin Beckering's services.  Prior to making any investment or financial decisions, an investor should seek individualized advice from a personal financial, legal, tax and other professional advisors that take into account all of the particular facts and circumstances of an investor's own situation.
You must be aware that different types of investments involve varying degrees of risk, and there can be no assurance that the future performance of any specific investment or investment strategy including those undertaken by us will be profitable or equal any historical performance level(s).  
While we may have established  presence on one or more social media pages, Elevation Wealth Management, LLC, Darin Beckering, or Belpointe is not affiliated with  Facebook, LinkedIn, Twitter, Youtube, Google+ and/or Instagram. It is up to you to read and understand the privacy policies and terms of service for each social media site you participate in. We do not expressly or implicitly adopt or endorse any of the expressions, opinions or content posted by any third parties on social media sites. We have no control over how the social media sites or other third parties will use the information you share. To view the privacy policy of the Registered Investment Advisor we are associated with please go to: http://www.belpointe.com. We do not control, serve, adopt or endorse any content that may be published on any social media site. No part of any social media site is intended to make a recommendation or state a testimonial for or about a security, service or product, or to provide investment, tax or any other advice.  No client was compensated to follow any social media page or connect with us. The appearance of those people that have chosen to follow or like our social media pages or connect with Elevation Wealth Management, LLC or Darin Beckering and/or Belpointe does not constitute a testimonial for endorsement of me, Elevation Wealth Management, LLC, Belpointe or its affiliates, or any of our services.  It is not known whether such individuals approve or disapprove of our services. It's also important to note that specific financial questions on account information can't be posted, by a client or an advisor. Due to industry regulations, please do not post any comments on social media pages. The entire content of social media sites that we participate in, including third party posts, is archived by Belpointe to comply with securities regulations. We do not provide customer service or enable financial transactions through any social media site. Should any client of the firm have questions or concerns that are specific to their account(s), please contact our office directly. You should never post personal, account or transaction information anywhere on any social media site. As convenient as it is to message people within Facebook and Twitter, we will not be able to return messages within those social media channels. We will respond, but will do so from our business email account.
We appreciate the time you took to learn how to connect with us online, and we look forward to providing you with interesting industry content.